Belize has a relatively well established medical care delivery system both at the private and public sector level. Government operates hospitals or polyclinics in every major city and town and in other major population centers and villages.
But no matter what you may have heard before from sources touting the good life in Belize, be aware that medical care in Belize does not meet the same standards as medical care in North America or the European Union. With a population of of a little over 400,000, with more than half living in poverty, the economics are simply not there for the level of medical care you may be accustomed to in your home country. There is no level one trauma center in the country. The U.S. embassy and other foreign missions recommend that foreign nationals verify their medical coverage, especially catastrophic medical coverage including the cost of medical evacuation, before visiting or taking up residence in Belize.
Standards of health and hygiene are medium similar to that of popular countries in the Caribbean. Not many visitors become ill from traveler's diseases or from drinking the water. While malaria, dengue fever and other tropical diseases are present in Belize, they are rare in, and as a practical matter most visitors don't get any special shots or take other precautions before they come. No shots are required for entry into Belize, except for yellow fever if you are coming from an infected area, such as parts of Africa or South America. However, it's always a good idea to keep tetanus-diphtheria, Hep A and B and other vaccinations up to date. Malaria prophylaxsis may be advised for extensive mainland travel; it is highly advised if you are going to remote mainland areas in southern Belize or into Guatemala. Chloroquine, taken once a week, starting two weeks before arrival, is usually all you need in most of the region. Better be safe than sorry. Check with the U.S. Centers for Disease Control, tel. 404-332-4559 or visit the CDC website, for the latest information. For COVID-19 traveller requirements see our COVID-19 Updates Page. The biggest vacation-spoiler in Belize is probably sunburn. You're only 18 degrees of latitude north of the Equator, and the sub-tropical sun is much stronger than back home.
Belize City offers the highest level of medical care due to concentrated population and client base. Several dental and private medical, lab and diagnostic facilities are available in this urban center. Most any serious medical problems can be treated at Belize's main referral hospital, the Karl Heusner Memorial Hospital (Princess Margaret Drive, Tel. 501-223-1548).
This is a modern public hospital with the usual third-world challenges. But it is is hard to beat the rates, under US$250. per day for a private hospital room compared to U.S. $500. a day at a local private hospital. Both the public and private hospitals, dentists and optometrists accept health insurance plans; just ask before engaging services.
There are seven other public hospitals, including three regional hospitals – the Southern Regional Hospital in Dangriga, the Northern Regional Hospital in Orange Walk Town, and the Western Regional Hospital in the nation's capital The City Of Belmopan. Altogether, there are about 700 public hospital beds in the country's hospitals.
The public hospitals provide basic medical specialties: internal medicine, surgery, pediatrics and OB-GYN. Karl Heusner Memorial also provides neurology, ENT, physiotherapy, orthopedic surgery and several other services. The quality of these hospitals varies considerably. Karl Heusner Memorial named after a Belize City German physician in colonial era Belize opened in 1997 and has modern equipment, such as a CAT-scan.
The Western Regional Hospital in The City Of Belmopan is about the next best in Belize after the KHMH. It opened almost 30 years ago but has gone through several renovations and additions. In 2013 it expanded to four operating theaters, added a dental clinic, and computerized its health records system. This alone adds a lot of efficiency as returning patients can be more easily diagnosed by retrieving their health profile and prescription information 24/7. The hospital is well staffed by Belizean, and volunteer health care professionals from Cuba and the U.S.
The Southern Regional Hospital in Dangriga, which opened in 2000, is another modern facility, with much of the same medical technologies and equipment as you'd find in a community hospital in a North American town. Other hospitals leave a lot to be desired.
Several small medical clinics, one essentially a small hospital, operate on Ambergris Caye. Besides these hospitals, Belize has a network of around 60 public health clinics and rural health posts in many towns and villages around the country, providing primary medical and dental care.
In addition to these public hospitals and clinics, the country has three private hospitals La Loma Luz Hospital, a private institution run by the Seventh Day Adventist mission in Santa Elena near San Ignacio, Belize Medical Associates, a private facility in Belize City, and Universal Health Services also in Belize City. Altogether these private hospitals have about 100 hospital beds.
Belize Medical Associates has become the hospital of choice for the local elite due to its higher level cadre of doctors and equipment. Several well-qualified government medical specialists are known to moonlight there to supplement their government salaries.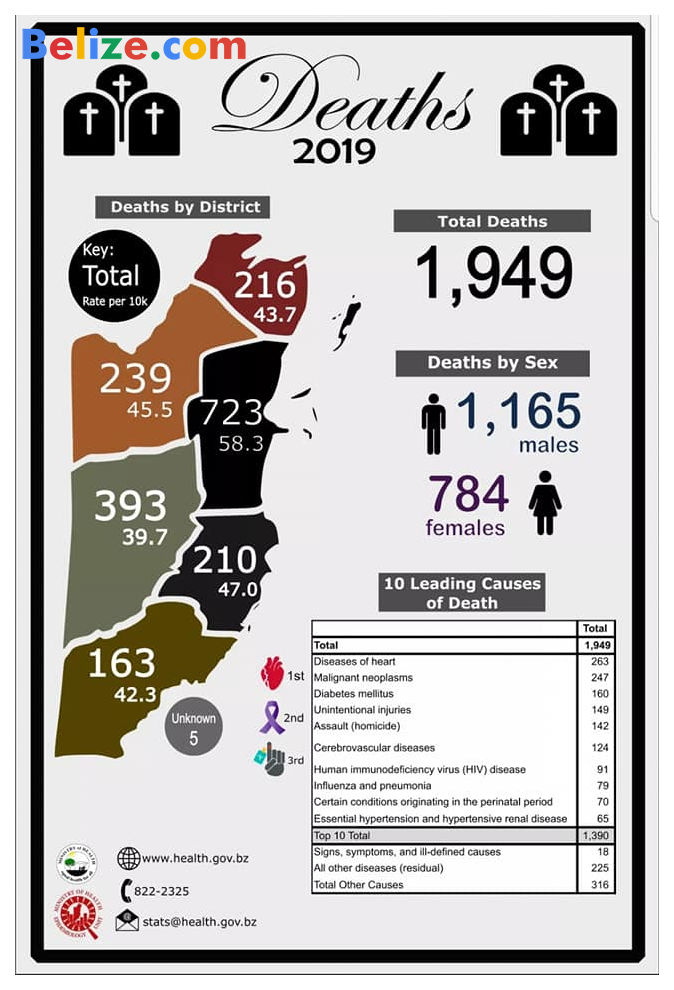 The Cost Of Medical Care In Belize
Dentists and medical doctors make a very good living in Belize. Those who can afford it, specialize in fields such as orthodontic dentistry, gastroenterology, internal medicine or cardiology to cater to the elite. A few dentists, especially those in Belize city, shun regular dentistry for cosmetic dentistry such as braces and tooth whitening. As an example a local dentist will make $25. pulling a tooth during a 30 minute procedure. Adjusting braces will earn him / her $150. for a 20 minute procedure.
The cost of medical care in Belize is well below that of North America – roughly about half the cost. A visit to a medical practitioner for basic ailments will cost about U.S. $70. including medication such as basic antibiotics, cough or allergy medicine. Ultrasound ranges about US$75. An MRI averages US$900.
Due to the relatively high cost of specialist medical care in the country, many locals and expats travel to Chetumal (Mexico) and Melchor-Flores (Guatemala) for more affordable medical and dental care.
Local physicians and dentists are trained in the U.K., Cuba, U.S., Guatemala and Mexico.
The ADO Bus from Mexico now has daily runs between Belize, Cancun, Playa Del Carmen and Merida. The latter is referred to as the "hospital run". Merida in the Yucatan is a tier one one medical center with several specialist hospitals catering to the medical needs of most of Central America.
Cancer Treatment In Belize
Cancer treatment in Belize is basic. There is no medical doctor qualified in oncology resident in Belize. There is no facility for radiation therapy. Even something as simple as a biopsy can cost thousands of dollars as the samples are sent overseas and the waiting period is at least two weeks.
A Belizean American Oncologist Dr. Ellsworth Grant operates a small cancer clinic in Dangriga as a public service for poor Belizeans, and no one is turned away. Dr. Grant travels frequently to Belize from his home base in the U.S. and chemo therapy is available at his clinic. But radiation must be done out of the country, usually Guatemala.
Article by M.A. Romero Chief Information Officer (RET) to the Government of Belize.