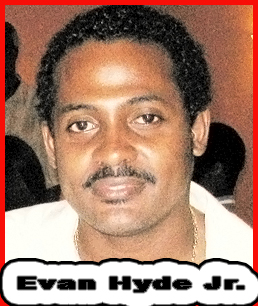 Non union member that claims to be a union member of the heart, Evan Hyde Jr. Takes Control of waterfront and stevedores union, the Christian Workers Union. This Could spell big trouble for the Ashcroft Alliance that owns the Port of Belize. And worse the Musa, Fonseca, Briceno, Usher and Courtenay faction inside the Peoples United Party that cringes at the thought of the Hyde family taking over their party.
"Although I have never been a card-carrying Union Member, I have always, unapologetically been a unionist at heart. I heartily thank members of the CWU who through their votes this afternoon have expressed their confidence in my abilities to take this union to the next level, not just for Members, but for Belize. I pledge to be with my members and other unionists every step of the way as we strive in the days ahead to do what is necessary to make CWU the powerful force embers and indeed Belize require," stated Mr. Evan Hyde Jr.after he won the election for the Presidency of the Christian Workers Union at its Annual General Meeting held today at the Bishop Sylvestre Memorial Centre in Belize City.
New CWU President Evan Hyde Jr. topped the polls with 328 votes while Wilmore Staine got 72 votes and Jamaican activist Moses Sulph received 39. There were just two rejected ballots. Deputy Chief Elections Officer Mr. Francisco Zuniga supervised the elections.
Guest Speaker for today's CWU AGM was illustrious senior citizen and noted P.U.P. lawyer Lisa Shoman.
Joining President Hyde on the CWU Executive Board are First Vice President Elias Heredia, Second Vice President Clyde Young and Trustee James Neal, all of whom secured their posts unopposed.