This small (only 8867 square miles) country is packed with endless vacation opportunities that are sure to satisfy the thrill-seeking adventurer, the laid-back beach bum, the culture and history explorer and, more. Belize is tucked into the corner of the Yucatan Peninsula that borders Mexico and is an important part of the region known as the Mundo Maya, five countries that have been the home of the Maya for 3,000 years. Belize was called British Honduras from 1862 until 1973 when it once again became Belize in anticipation of its independence from England. Today Belize has one of the most peaceful, stable governments in all of Central America. Edging the unspoiled Western Caribbean and home of the Great Blue Hole it only recently realised its enormous potential for tourism and retirement living. Independent travelers, birdwatchers, archaeologists and, nature buffs have discovered the country's beautiful cayes (meaning: islands, pronounced: KEES) lying off the Caribbean coast as well as inland rainforests as well as a vast number of archaeological centres.
Belize is a tropical destination that is Caribbean and Central American, reef and rainforest; ancient and new; adventurous and relaxing, exotic animals and friendly people, and much more. More and more travelers and retirees from North America and Europe look to Belize as a viable, warm-weather and accessible location to spend their vacation and retirement years.
Snorkel With Nurse Sharks
The Belize Barrier Reef is the largest in the Western Hemisphere, stretching for 185 miles along the coastline of the Caribbean Sea. The Belize reef system is a world-famous destination for scuba diving and snorkeling. The best snorkeling and diving places are located close to the islands of Belize known as the Cayes and are easily accessible by boat. The clear waters of the Caribbean coupled with a mostly white sand ocean floor make for some stunning views of the reef and other marine life. Here is the famous Shark Ray Alley – swim with sharks and sting rays!
Nearly half of the mainland of Belize is rainforest. Tropical Rainforests are critical to stabilize the world's climate and are often referred to as the "lungs" of the earth. Much of the rainforest area in Belize is under government protection in the form of a national park, animal sanctuary or, wilderness area. The highly diverse ecosystem of a rainforest is a wonder to explore and is home to an astonishing number of plants, trees, animals, and birds. When you explore a rainforest it's like exploring an entirely new world, the sights, sounds and, especially the wild tropical smells will live in your memories forever.
Ancient and New
The Mayan culture of Belize spans thousands of years and is almost mystical and most definitely fascinating. Discover the hidden secrets of ancient Mayan cities, once inhabited by these mysterious and highly complex people. Belize is home to over 600 Mayan sites, many of which are unexplored and partially buried. These sites range from ceremonial caves to small mounds to temples over 100 feet high in ancient Mayan cities. Definite must-see sites on your Belize experience are:
Xunantunich – here you will find Belize's second tallest ruin, six plazas and remnants of over 25 palaces and temples.
Cahal Pech – there are 34 structures located over two acres to explore at this site.
El Pilar – this 100-acre site is still being excavated, currently 12 pyramids and 25 plazas have been unearthed.
Caracol Maya Site – this still active dig is one of the largest Mayan cities ever excavated in Belize with a majestic temple that visitors can climb.
Every time you visit Belize you will find something new. New things to do, new areas to explore and discover, new adventures to try, new sites to see and new places to stay.
Adventurous and relaxing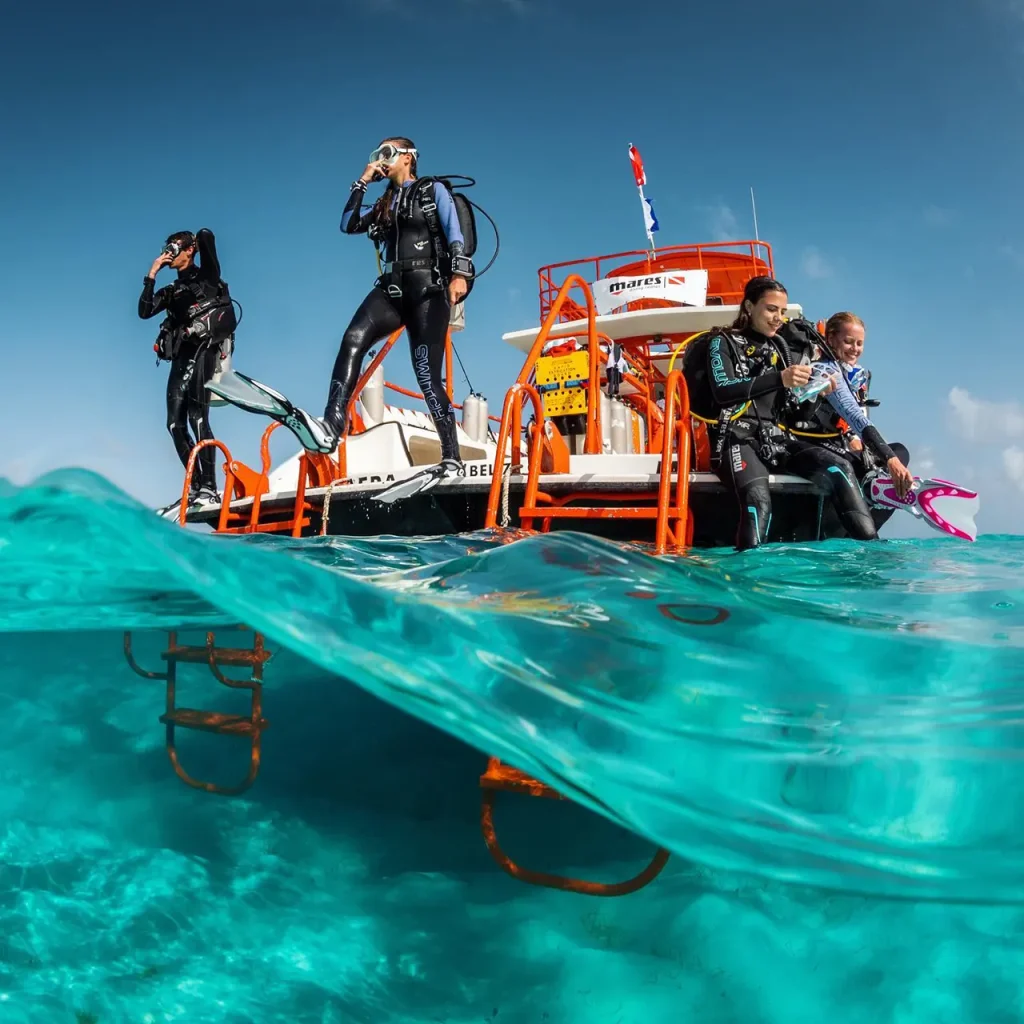 There are endless opportunities for adventure in Belize, for such a small country, it packs a big "adventure" punch. Channel your "Indiana Jones" and go caving in Actun Tunichil Muknal Cave. Swim, climb, and walk to the interior of this cave where you will see ancient artifacts and remains of sacrificial victims. Or for a less strenuous caving experience try cave tubing. Climb onto your inner tube to float down the Caves Branch River, where you will enter miles of passageways that feature artifacts and sacred objects. Cave tubing in these sacred passageways is almost a spiritual experience. The climate in Belize is neo-tropical with a mean annual temperature of 79° F so you can expect a variance between 50°-95° F. Belize has definite wet and dry seasons. The dry season generally last Nov.-May and the wet season June-November.
With approximately 380 kilometers of coastline on the Caribbean Sea, there is no shortage of beaches to stroll or simply relax on. Or venture to one of the many offshore islands or cayes, some of which are virtually uninhabited and get away from it all. Go for a leisurely snorkel in the clear, shallow water and then relax on the beach while watching exotic seabirds soar with the ocean breezes. Enjoy some of the best SCUBA diving in the western Caribbean. Go on a cave tubing adventure. Follow up a day of relaxing on the beach by diving into some delicious local cuisine at a beachside restaurant enjoying a Belizean sunset. The country is known as an eco-tourism destination and has a small number of beautiful all inclusive resorts catering to beach, adventure, romance, jungle and, archaeology vacations.
Rated As One Of The Friendliest Countries In The World
Belize consistently receives high marks for its friendly and welcoming people. Travel magazine Condé Nast Traveller recently shared its reader's choice for the friendliest countries in the world: 2022 Readers' Choice Awards. Belize is one of the ranking destinations. Our diverse people, cultures, adventures, and landscapes awarded us this honor. The feature includes snorkeling the Belize Barrier Reef, hiking the waterfalls at Bocawina National Park, and cassava bread making in Hopkins Village. And CNN Travel this month reported that "Belize is where to travel in 2023." We are proud of these remarkable achievements for Belize.
Article Updated February 2023